Week two is over and I must say, it's been a bit of a challenge! Not only has it been a busy week (I had to finish a big project at work), but I am also currently enjoying myself on the beautiful pristine beaches of
Cuba :)
Luckily, we have free wireless internet in the lobby bar of the hotel where I am currently writing. So I can't complain!!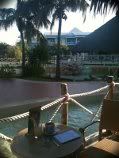 I will, however, complain about week 2. Ha! This week was about branding yourself - i.e. the ability to define yourself as an artist in 15 seconds.... In other words, your elevator pitch. Why should people listen to you? To whom can they compare you? What can they expect from coming to your show? And so on.
The funny thing is, as we arrived in Varadero, we jumped on a bus with a lovely couple from Ottawa. Seeing the guitar and ukulele, they asked if we played music, to which I politely answered "yes, a bit".... Needless to say, i'm the worst at selling myself. As we get to talking, they ask me what kind of music I play. Again the vague answer... "oh, very folky" ...without giving them any frame of reference or idea of what they can expect from listening to my music. For all they know, I could be a heavy metal enthusiast (while there's nothing wrong with that, it's quite far from my folky ballads! Ha)
Anyways, all this to say, I have a hard time selling myself.
To say that branding is hard, is probably an understatement. The answer I got from family and friends to the question 'who do I sound like or remind you of' was: "You sound very much YOU, and not anyone else I can think of." I'm pretty sure most of you have received this feedback before. While extremely flattering, it does point to the difficulty or the 'art' that is branding. That said, I won't lie, the exercise is quite enjoyable under the Cuban sun :)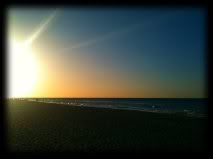 My influences are somewhat wide and limited at the same time. Music and singing have always been part of my life. I grew up listening to French Canadian radio and spent my teenage years listening to a mixture of grunge, Beatles and Queen. Family trips always included a cd of Alan Jackson. At 23, I spent 6 months in Granada, Spain learning
Spanish guitar and wrote my first Spanish song. My travels have also allowed me to discover new beats, from Europop to raï to latin :)

Apart from this wide musical background, Jewel is probably my biggest influence as a singer-songwriter, and the type of artist I aspire to be. In addition to Jewel, i've been told I sound like Aimee Mann, Joni Mitchell and Jann Arden, as well as Joan Baez. These are a few of the many artists I've come to discover and admire over the years. Others include Tom Waits, M. Ward, The Audreys, Miranda Lambert, Eddie Vedder, Lynda Lemay, Isabelle Boulay, Patrick Bruel, Shakira, Alejandro Sanz, and many more.

So, after working on this for a while (now ejoying a cool drink beside the pool!) here is my pitch (thanks to Mike Anderson for helping me on this one!!) If you happen to read this, please let me know what you think! It's not set in stone, so feedback is most welcome!
The pitch:
"Kristine St-Pierre is a chansionnière who wears her heart on her sleeve. Her honesty and grace, combined with her clear crystalline voice and folky melodies will bring you comfort, while her rollicking, bluesy side will keep you on your toes. With an effervescent stage presence and a smile a mile wide, you can't help but listen and smile with her."
That's it for this week! Time to get back to the pool...and the Ukulele :)))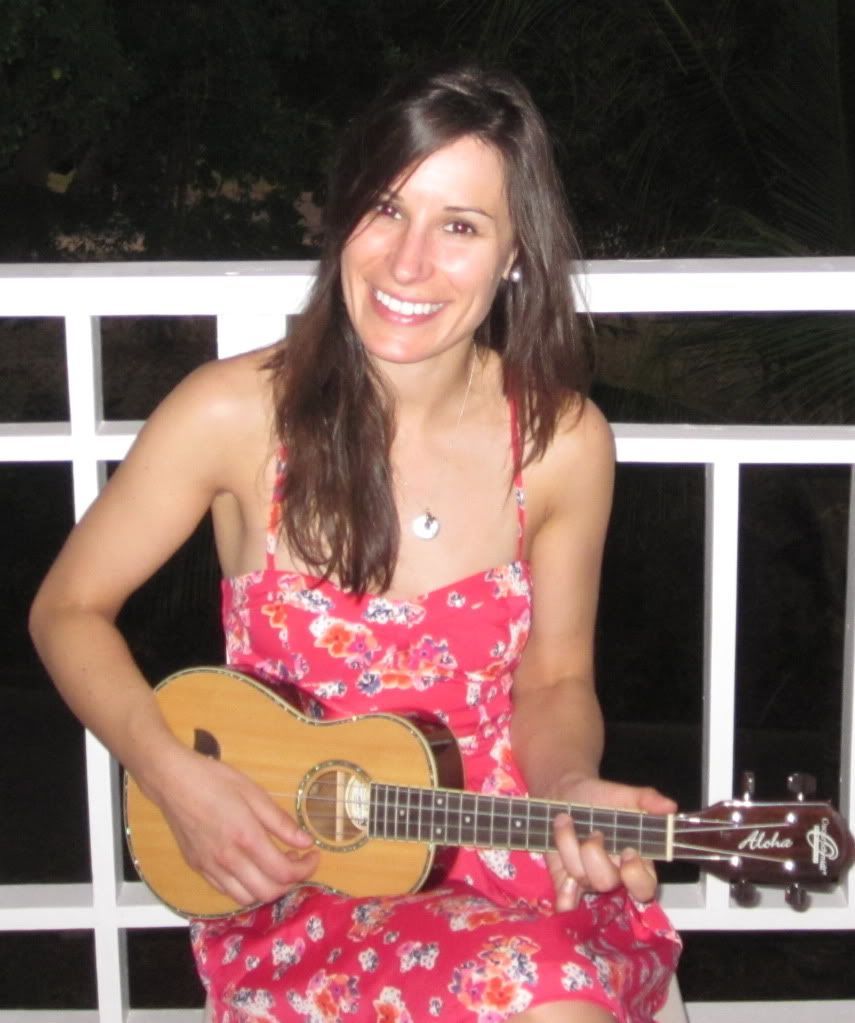 Hasta pronto :)
Kristine