I know it's been a little while...I've been enjoying family time with these two! We spent about a week visiting Maine in early June, we attended my graduation and we went camping for my birthday. Here are a few pictures! By the way, Ava is already four months! 
_____________________________________
Ça fait un petit bout de temps que j'ai écris...c'est parce que je profite de l'été et surtout je passe du temps avec David et Ava! Nous avons passé une semaine au Maine, puis on a assisté à ma graduation et nous sommes allés camper pour ma fête! Voici quelques photos. En passant, Ava a déjà quatre mois! Le temps passe tellement vite!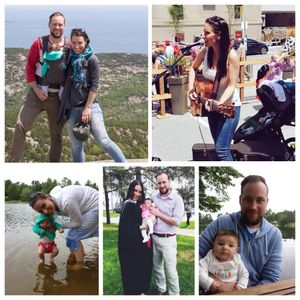 ---