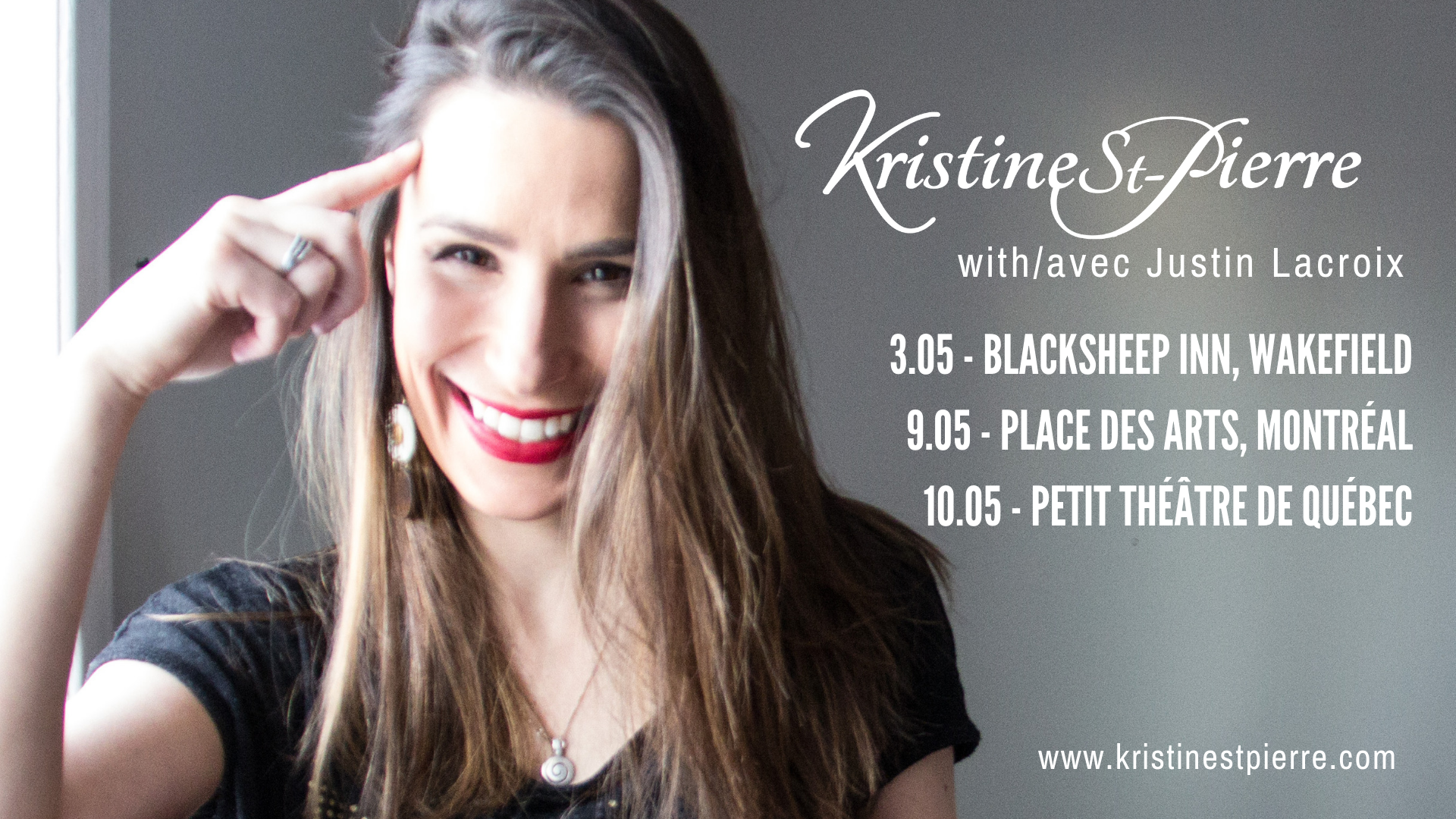 I'm very excited to announce three one-of-a-kind shows coming up in May!
Friday, May 3 at the famous Blacksheep Inn in Wakefield.
Thursday, May 9 at la Place des Arts in Montreal.
Friday, May 10 at le Petit Théâtre de Québec in Quebec City. 
In addition, Franco-manitoban folk and soul artist Justin Lacroix will be joining me for all three concerts! And, both Wakefield and Montreal will feature a special performance by dancer and choreographer Sarah Squizzato of PushPULL Dance Company. 
For more details on each show, go to my concerts page!
 
---
Je suis extrêmement contente de vous annoncer trois spectacles inédits à venir au mois de mai!
Vendredi, le 3 mai au Blacksheep Inn à Wakefield. 
Jeudi, le 9 mai à la Place des Arts à Montreal. 
Vendredi, le 10 mai au Petit Théâtre de Québec à Québec.  
En plus de mes superbes musiciens, l'artiste franco-manitobain Justin Lacroix sera des nôtres pour les trois représentations! De plus, le public de Wakefield et Montréal auront la chance d'avoir une performance de danse bien spéciale par la danseuse et chorégraphe Sarah Squizzato du groupe de danse PushPULL. 
Pour plus d'information et pour vous procurer des billets, allez à ma page de concerts!